Shining a light on the people who make Dime Bank special
We're not in this for the personal recognition, but it's nice when others point out the differences we make in our communities.
These are some of the awards Dime Bank and employees have earned recently.

2023:
TIM FOGARTY
Vice President, Senior Trust Officer
2022:
LAUREN SPOSATO
Corporate Officer, Associate Director of Marketing
2021:
ERIN TIRRELL
Corporate Officer, Branch Manager
2020:
ANDREA BARRON
Assistant Vice President, Retail Sales Manager
2019:
JOHN ESTELLE
Vice President, Senior Commercial Loan Officer
2018:
CHRIS GAUTHIER
Vice President, Commercial Team Leader
MONICA MACNEIL
Assistant Vice President, Branch Manager
2018:
JULIE VANCE
Vice President, Credit Manager


2022
This annual award, which is given to an organization that goes above and beyond to support our local active military families, was presented to Dime and UCFS for our joint sponsorship of the Operation Homefront Holiday Meals for Military Meal Program in New London County. Since Dime began its founding sponsorship of this event in 2020, 300 local military families have received holiday meals with all the trimmings.



2019 Best-In-State Bank


2019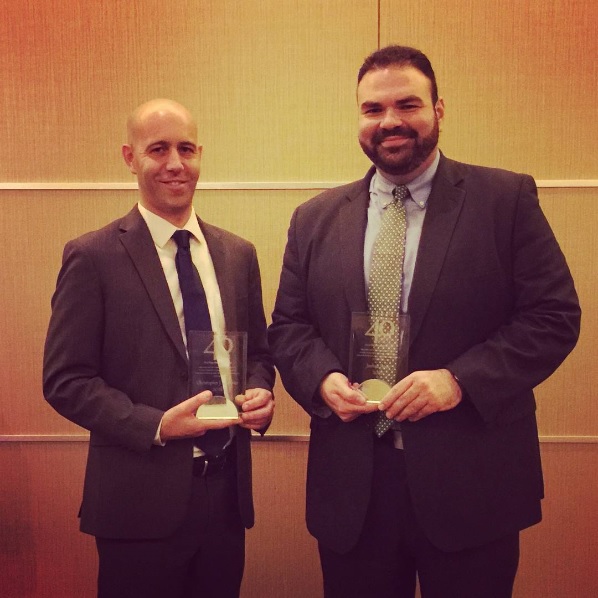 CHRIS GAUTHIER
Vice President, Commercial Team Lead
CHERYL CALDERADO
Senior Vice President, Human Resources & Training
CRYSTAL SIDES
Senior Vice President, Chief Operations Officer
SPIRIT AWARD
Best Bank